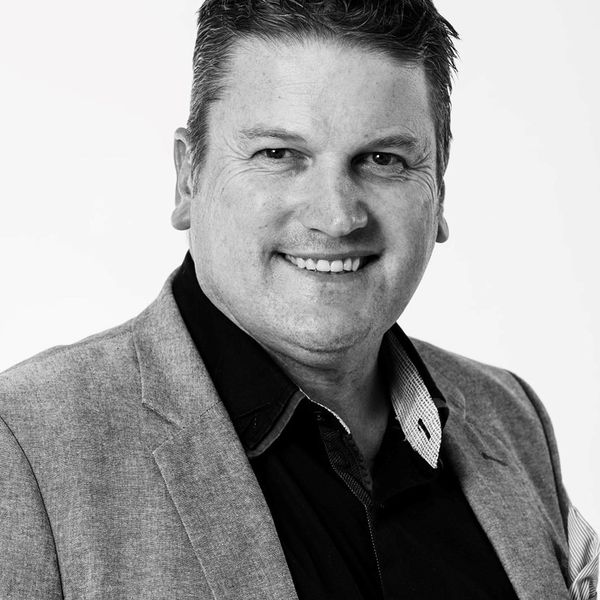 About
Principal, Tim Aldridge is a fully licensed & experienced Real Estate Agent (Vic & NSW) & Business Broker. He is passionate about the stunning Mildura region. He lives, loves, and invests in the Mildura region.
Contact
Properties listed by Tim Aldridge
"Your Personal Touch and Advice was Invaluable"
Thanks for all your help and guidance throughout the sale of our home, your personal touch and advice was invaluable.
- Luke & Lisa De Jong
Mildura
---
"Selling our Home with Mildura Property Advisers has been an Excellent Choice"
Tim and Amanda have been simply terrific to work with. Right from our first communication the team have been professional, diligent, and efficient. Their advice and experience enabled us to sell our home quickly, and for significantly more than we thought possible.
Selling our home with Mildura Property Advisers has been an excellent choice, and we will continue to recommend their services to anyone thinking of selling their property.
- Joel Thomas
Mildura
---
"If you don't use Mildura Property Advisers you are Missing Out"
Had a fantastic experience very quick sale got the price we wanted and great after sales service can not praise them enough. If you don't use Mildura property advisers you are missing out.
- Karen Jeanes
Mildura
---
"We Could not Recommend Them More!"
Mildura Property Advisers were absolutely amazing. Amanda and Tim were very professional in everything they did. They went far and above what was expected of them. We could not recommend them more!!! We loved everything about them. Thank you Amanda and Tim!!
- Nerdene Ryan
Gol Gol
---
"Great Work Team"
BIG thank you to Tim, Amanda and the great team at Mildura Property Advisers for selling our beloved family home. We were very pleased with their process, their advice and especially our sale price. Great work team. Highly recommended.
- Yvonne Allford
Red Cliffs
---
"The Best Decision We Ever Made"
"Selling our home with Mildura Property Advisers was the best decision we have made! We were emotional about selling our beloved home however their team of professionals were responsive, made us feel at ease and kept us informed with what was happening during the sale. Their expert advice was spot on and we couldn't be happier with the result. We will definitely be using Mildura Property Advisers again!"
- Glen & Mel Stephen
Mildura
---
"Total Professionals"
"Tim and Amanda, We wish to express our gratitude and satisfaction on the recent sale of our family home. Your professionalism, guidance, enthusiasm and motivation has ensured that we had a very quick sale (12 days), exceeding our expectations, which is enabling us to work towards building our dream home.
With this being the first property we have ever sold, we valued your honesty and suggestions on how to make the most of our property, and ideas for the presentation of our property prior to selling.
The entire sale process was hassle free, you explained the process fully and you were both willing to answer any questions and meet with us at any time, making it easier being a working family with limited time. You made a 100% effort to support us in all ways and your communication was impeccable.
We are truely grateful to have had you manage the sale of our property and wouldn't hesitate to recommend you to anyone else. We feel like our home was your home to sell.
Thank you,"
- Richie & Chantelle Wyld
Mildura
---
"Professional, Honest, Approachable"
"Tim Aldridge is professional, honest, approachable and gets the job done. Thoroughly recommend his business when buying, selling or renting. Thanks Tim won't hesitate to use you again"
- Jodie Smyth
---
"Total Professionals"
"Just wanted to say thank you again Tim as I really appreciated what you have done for me in the assistance of managing the sale of my property. Your advice was invaluable, honest and easy to understand and made the whole process run smoothly and efficiently. Your type of professionalism isn't around much these days and given my previous experience with trying to sell my property that particular journey was exasperating for me but I appreciated your calmness and confidence when I have needed it most and the reassurance that you would get my property sold. You always kept in touch with updates and had no problem in always giving me advise when needed. You were also very mindful of the tenant and did your best to accommodate her feelings. So, thank you for that. I have no hesitation in recommending you to others who are contemplating selling their properties and would definitely use you again."
- Vendor of 151 Lemon Ave
Mildura
---
"Integrity and professionalism"
"Tim's integrity and professionalism stood out during the planning and sales campaign that ensured that I did not waste my limited budget yet maximised the exposure of my property. The net result was most satisfying, particularly given the short time from my listing to signing the Contract of Sale."
- Lyn
Mildura
---
"I would highly recommend Tim"
"I was very impressed with Tim Aldridge, he was very thorough, explaining every transaction clearly...I would highly recommend Tim to any one interested in buying or selling a property."
- David
Mildura
---
"A wealth of knowledge and experience"
"Mildura Property Advisers made selling our house extremely straight forward and not the least bit stressful. They have a wealth of knowledge and experience behind them, giving honest and trustworthy information and advice. I highly recommend choosing them to sell and provide advice; their upbeat pleasant personalities made it a joy to deal with them."
- Shane & Benni
---
"Professional and upfront"
"We found Tim to be a very professional upfront agent - there were no hidden surprises and he kept us very well informed of all negotiations. He explained the "selling process" very well and followed through on everything."
- Lee & Rob
Adelaide
---